Recording - Covid-19 in Africa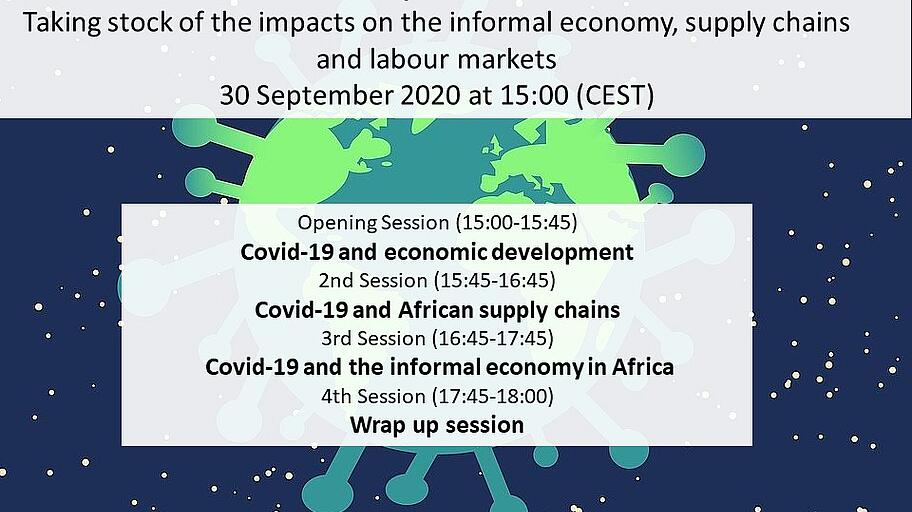 The ongoing Covid-19 pandemic has imposed economic costs and burdens on African countries that have compromised the implementation of development strategies and policies, and of international development cooperation. The online event on "COVID-19 in Africa: Taking stock of the impacts on the informal economy, supply chains, and labour markets" organised by PEGNet, GIZ and GIGA took stock of the evidence on socio-economic impacts of Covid-19 in Africa.
Did you miss the event or would you like to re-watch it?